Scarlet 360 Hook on Highchair | Chicco
Designed in Italy, Chicco's 360-degree rotating hook-on chair has an innovative seat that locks in 6 positions for happy and interactive mealtimes.
Rotate toward you to feed baby face to face; rotate to any of the three positions in the back to let baby interact with the rest of the room; rotate toward the table for regular mealtime. Snap-on serving tray provides a neat and clean surface for meals at home or away.
Washable fabric seat pad and dishwasher-safe tray make clean up easy. Rubber grips clamp to table quickly and securely, navigating table skirts up to 5.25" thick.
With a compact fold and deluxe carry bag, the Chicco 360 is great for picnics, restaurants or the grandparents!
Features Include
Innovative seat locks in 6 positions
Snap on serving tray 
Hand-washable fabric seat pad 
Dishwasher-safe tray
Compact fold
Deluxe carry bag
Rubber table clamps for quick and secure attachment negotiates table skirting up to 5.25" thick
Usage:
The 360 is designed for children up to 37 pounds. Use only on tables 0.75 to 1.5 inches thick. Do not use on glass table tops, loose table tops, table leaves, card tables, single pedestal tables, or with tablecloths or placemats.

Care and Maintenance:
Hand wash in cold water and mild detergent, no bleach, drip dry. Periodically wipe plastic or metal parts clean with a  damp cloth and mild soap; towel dry.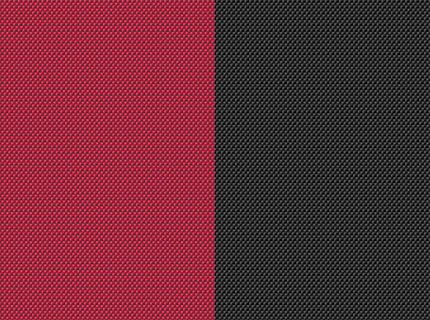 Scarlet
The Scarlet fashion features a sleek combination of charcoal grey and bright tomato red.